KYBELLA FOR DOUBLE CHIN
---
DOUBLE CHIN PROCEDURE
Are you bothered by your double chin? Fat can accumulate under the chin due to aging, weight gain, or genetics. Before Kybella, surgical treatments such as facelift, neck lift, and liposuction were the only available solutions for double chin. Well, chin up because now we have Kybella, the non-surgical treatment that permanently melts away fat under the chin!
GUIDE TO KYBELLA INJECTABLE FOR DOUBLE CHIN
Kybella is an amazing new, FDA-approved injectable treatment to get rid of submental fat under the chin (commonly referred to as a double chin.) With the rise of selfies, FaceTime, and Zoom, patients are becoming more and more aware and concerned about the appearance of their double chin.
Before Kybella, the only way to get rid of a double chin was with liposuction, which required the patient to go under anesthesia and experience moderate downtime. Now, with just a quick visit to Beaux Medspa in Austin, patients can get rid of their double chin with little to no downtime!
NON SURGICAL TREATMENT KYBELLA FOR DOUBLE CHIN
According to a recent survey, 67% of people are bothered by the appearance of their double chin. Submental fat can develop underneath the chin for both men and women for a variety of reasons, including genetics, weight gain, and aging. Even when patients follow a strict diet and exercise plan, sometimes the fat underneath their chin will not go away.
Kybella is a non-surgical treatment that works by destroying fat cells under your chin. Our injection specialists will first mark the treatment area and then inject the Kybella. Most patients say the injections feel like a cramping sensation, while others experience a mild tingling sensation that is very tolerable.
The active ingredient in Kybella is deoxycholic acid, which is a molecule that naturally occurs in your body to break down and absorb fats. As the deoxycholic acid destroys your fat cells in the treatment area, the "dead fat" is cleared from your body through your natural metabolism. Once the fat cells are destroyed, those specific cells cannot accumulate or store fat in the future.
During your Kybella consultation with Beaux Medspa, we will examine your submental fullness and determine how many treatment sessions you will need. In general, the majority of patients need 2 to 4 Kybella treatments to see optimal results, however some patients may need up to 6 treatments. Kybella treatments will be administered about 8-12 weeks apart.
RECOVERY AFTER KYBELLA TREATMENT
Immediately following your Kybella for double chin treatment session, the area under your chin will be swollen. Dr. Firouz will provide you with an ice pack to apply to the area for about 10 to 15 minutes to help minimize swelling. The swelling may last for up to 7 days following the injections. Most patients experience less swelling in their future treatment sessions. Other potential side effects can include bruising, pain, numbness, redness, or hardness. Dr. Firouz offers his patients the best Kybella treatments in Beverly Hills!
BENEFITS OF KYBELLA
Kybella for double chin is truly a revolutionary treatment in non-surgical aesthetic treatments. Beaux Medspa is excited to provide their patients with a non-surgical treatment option for a double chin for the first time. Benefits of Kybella include:
It is a non-surgical procedure that does not require anesthesia or invasive surgery.
There is no downtime associated with Kybella treatments (except for swelling).
Kybella is safe and is an FDA-approved treatment.
There are minimal side effects.
The results are permanent!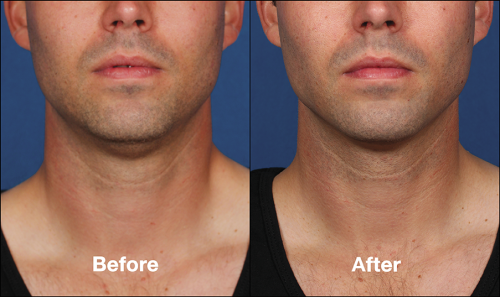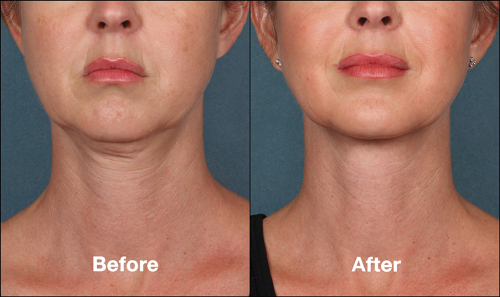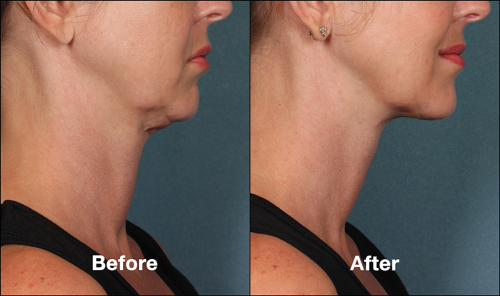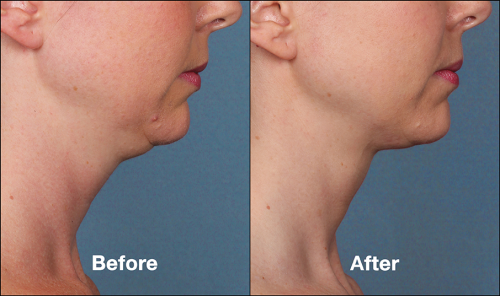 Beaux Medspa is passionately committed to reflecting your inner beauty. Using the latest and most advanced procedures for cosmetic and reconstructive surgery, our team offers full body plastic surgery, emphasizing overall health and wellness to the residents in Austin, Westlake Hills, Dripping Springs, Central Texas and the surrounding communities in Texas.