MEDSPA MEMBERSHIP DETAILS
---
Our Medspa membership is offered as initial 6-month memberships and then automatically convert to a month-to-month membership.
Once you enroll our staff can either set up reoccurring automatic credit card charges every month or you can pay the full amount in advance. You may cancel your membership at any time after six months with a written notification of termination 10 days prior to the next billing cycle. Memberships cannot be reinstated for a period of six months after cancellation.
If you cancel prior to your initial 6-month agreement, there will be a $125 cancellation fee along with payment of any services rendered that month.
Services do not rollover to the next month
No cash refunds will be given for services not used.
Membership benefits cannot be shared
---
Memberships have been wildly popular and are currently at capacity…
Ask to be put on the wait list at the front desk.
---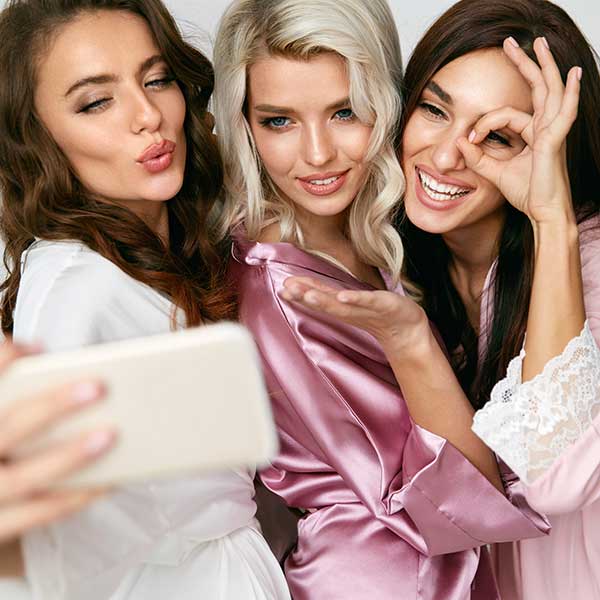 MedSpa VIP+ Plan: $225 mo
---
Choose 1 of the following each month:
PLUS 10% off skin care products
one free Skinny Shot or B12 Shot monthly (then $10)
one free brow wax + shaping
---
START ENJOYING YOUR BENEFITS TODAY!
---
RULES
Membership does not include: special appointment setting or scheduling; guarantees of appointment times and/or dates; guarantee that particular clinicians will be available to administer services; guarantee of specific results from any treatments; or any warranties for services.
Membership may not be transferred to any other person or entity at any time for any reason. Company has the right to change these terms and conditions at any time for any reason at its discretion, including services and discounts offered. Notice of change of terms will be provided to each Member within sixty (60) days of any changes made.
Membership will continue in full force and effect regardless of any changes to the terms and conditions contained herein. Company reserves the right to change, add, or remove services and/or products available at its facilities and does not guarantee any particular service, treatment, or product will be available to Members or other clients.
---
PAYMENTS
Payment for Membership is due immediately for the first month. Membership dues will be automatically charged to the account provided by you monthly (on the 1st) on a continuing basis for 6 months, and then billed monthly thereafter, unless the full year of Membership is paid in advance.
Beaux Medspa is passionately committed to using the latest and most advanced procedures for cosmetic and reconstructive surgery, our team offers full body plastic surgery, emphasizing overall health and wellness to the residents in Austin, Westlake Hills, Dripping Springs, Central Texas and the surrounding communities in Texas.