AUSTIN BODY WAXING
Hello, Gorgeous. Are you ready to experience touchable, smooth skin that reveals more than just an outer glow? At Beaux Medspa in Westlake, we're passionate about providing the best waxing services in Austin so that you can enjoy incredibly smooth skin.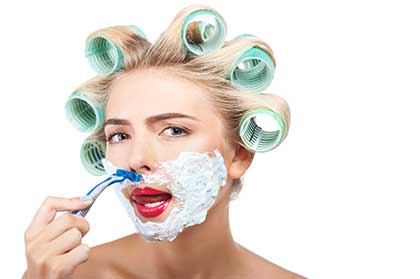 We are a specialized full body waxing spa located in Austin, Texas.  We only hire waxing specialists who are all experienced and up to date on the latest in Brazilian Waxing Techniques! Our technique is fast and efficient, while also being as painless as possible. We take pride in our position as "The Best Brazilian Wax in Austin".
We are a medical office and we never double-dip, and we use a clean disinfected and sterilized tools for each client. Our services are timed so we can clean and properly disinfect our work station, equipment and tools after each client with EPA (Environmental Protection Agency) approved solution. We make all the efforts to keep our waxing area in the highest standards of cleanliness.
There's nothing like soft, freshly smooth legs. When we think of how much time and money is wasted on shaving, we cringe. We've thrown our razors out the window, waxing is the quickest go-to method for hair removal.
We use a botanical non-wax formula developed over 25 years ago to help plastic surgeons remove hair from a patient before surgery. Its a natural, self-preserving antibacterial/antimicrobial, anhydrous botanical formula. It contains no wax, no sugar and no honey.

Our formula is NOT A WAX and never sticks to the skin.
Our formula is self-preserving antibacterial/antimicrobial so its safe, clean and germ free.
Our formula is completely BOTANICAL and safe for the entire body.
Our formula doesn't dry and can be erased any time!
Our formula is scientifically tested and uses no animal products.
PRE-WAXING TIPS
Do not shave or wax for at least 3 to 4 weeks prior to your treatment.
For Brazilian and bikini waxes, please trim any long hair to minimize discomfort. Hair should be no more than 1/2″ or less than 1/4″ of growth.
Female clients may have heightened sensitivity during the week prior to or during menstruation.
Limit your caffeine intake the day of your waxing service. Caffeine stimulates the nervous system and increases sensitivity.
BEFORE WAXING RULES
Use Retin-A/Renova for at least 30 days.
Use Accutane for at least one year.
Use peels (glycolic, AHA, etcetera) or dermabrasion on the area for at least 24 hours.
Consume excessive amounts of alcohol or sunbathe for at least 48 hours.
Use self-tanners, exfoliants or moisturizers the day of the service – they can cause irritations to the sensitive hair follicles that are open after waxing.
AFTER WAXING RULES
Minimize skin irritation by applying aloe vera or hydrocortisone cream to the treated area.
You may wash the waxed area, but refrain from using harsh cleansers or creams for 24 – 48 hours.
Stay away from hot tubs, hot showers, hot baths, sunbathing and tanning for at least 24 – 48 hours.
For ingrown hair, try Flawless by Whish, available at both spa locations.
Prevent ingrown hairs by avoiding exfoliation for 2 – 3 days and then exfoliating the area regularly.
Avoid shaving in between waxing treatments.
Please note that we may offer additional waxing services than what is listed on our site.
---
Beaux Medspa is passionately committed to reflecting your inner beauty. Using the latest and most advanced procedures for cosmetic and reconstructive surgery, our team offers full body plastic surgery, emphasizing overall health and wellness to the residents in Austin, Westlake Hills, Dripping Springs, Central Texas and the surrounding communities in Texas.