AUSTIN NON-SURGICAL BROW LIFT
---
Signs of aging can creep up on you in a variety of ways. You might notice wrinkles start to develop or loose skin begin to form around the midface or jawline. Another bothersome symptom that often arrives earlier than you expect is changes to the forehead and brow line. A drooping brow and lines around the forehead and eyebrows can make you look perpetually angry, worried or tired. If you want to refresh your appearance, but you aren't ready to commit to a surgical procedure, a nonsurgical brow lift by Our Team may be just the ticket.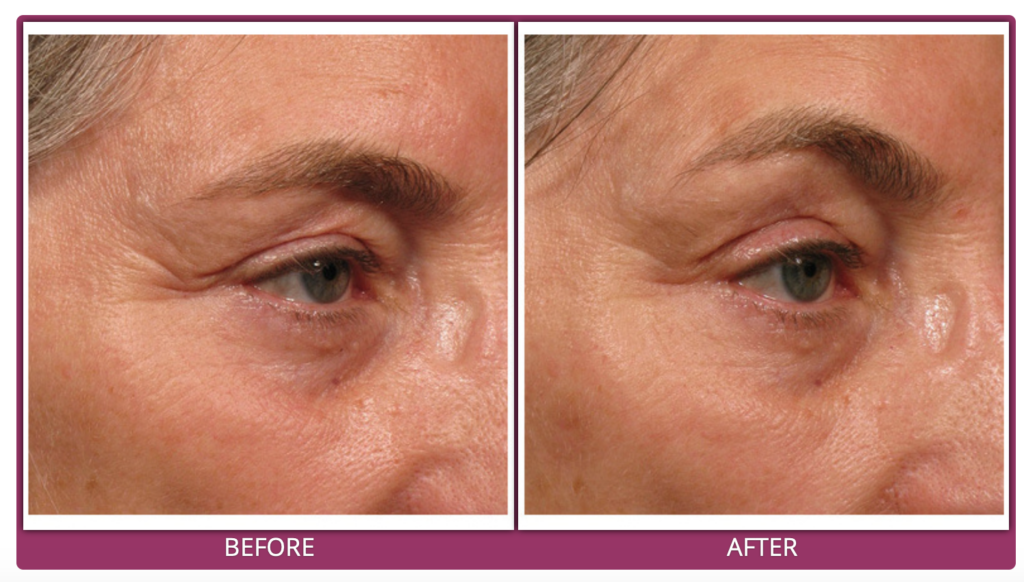 WHAT IS A NON-SURGICAL BROW LIFT?
A nonsurgical brow lift, or forehead lift without surgery, is a simple solution to rejuvenate and refresh the area above the eyes without anesthesia, incisions or downtime. To achieve this goal, BEAUX Medspa offers a variety of injectable treatments around the forehead and eyebrows to smooth away lines and wrinkles while lifting the brow to create a more alert appearance. The procedure is performed in our office and takes less than one hour to complete. Most of our patients head back to regular activities right away, making this a quick, convenient solution to early signs of aging in the upper face.
IS NON-SURGICAL BROW LIFT RIGHT FOR YOU?
You might be an ideal candidate for a nonsurgical brow lift if you have any of the following concerns:
Noticeable drooping of the brow line
Lines across the forehead or between the eyebrows
An uneven (asymmetrical) brow line
A persistently worried or angry appearance
Eyes that look perpetually tired
Our Team will assess all your concerns to determine whether a nonsurgical brow lift will be the best approach to help you meet all your aesthetic goals. This procedure is appropriate for both men and women that want to turn back the clock without surgery. Contraindications for the treatment include women who are pregnant or nursing. If you are allergic to lidocaine, please let your provider know so we can adjust your procedure accordingly.
BENEFITS OF NON-SURGICAL BROW LIFT
There are compelling reasons why a nonsurgical brow lift might be the right choice for you:
No anesthesia or associated risks with this procedure
Treatment is performed in under an hour in our office
No incisions mean no post-procedure scarring
Injections are relatively comfortable and effective
You can return to your daily routine right away
Results become evident within days or weeks
While there are plenty of benefits to this procedure, it is not the right choice for everyone. If you are looking for dramatic results that last many years, surgery with Dr. Trussler may be a better option for you. Some patients may begin with a nonsurgical eyebrow lift and then move to surgery after a time to achieve longer-lasting improvement.
NON-SURGICAL BROW LIFT PROCEDURE
A brow lift without surgery does not require any type of anesthesia and typically involves carefully placed injections of the following products:
DERMAL FILLERS
Dermal fillers are one of the most popular procedures we offer because they offer quick results with almost no discomfort associated with the treatment. Our providers may choose from a collection of hyaluronic acid fillers designed to add volume, such as Juvederm Voluma or Restylane Lyft. These smooth formulations offer natural results that can last up to one year or even longer in some cases.
For more durable results, we might opt for products like Sculptra or Radiesse, which contain different ingredients that stimulate the body to produce more collagen to add volume naturally. Sculptra features poly-L-lactic acid that works in the deeper dermal structure to increase collagen levels over time. Once your results appear, they can last up to two years. Radiesse contains calcium hydroxylapatite microspheres, which offer immediate support to the dermal layers while triggering collagen production for longer-lasting results.
Rest assured we will tailor your procedure to your precise needs, using the right injectable products to ensure beautiful, natural and long-lasting enhancement.
BOTOX
When Botox is injected in small doses, the formula temporarily relaxes muscles by blocking the chemical signals that cause them to contract. By affecting these muscles, we can smooth away some wrinkles and adjust the brow line to create a refreshed appearance. We may recommend Botox to diminish the appearance of frown lines between the eyebrows, horizontal creases across the forehead and crow's feet in the outer corners of the eyes.
Patients frequently ask if a nonsurgical brow lift will hurt, due to the multiple injections that are administered during the process. We offer a variety of techniques to increase patient comfort level, including topical numbing cream, ice packs and numbing medication mixed into the formula. Our advanced injection techniques also serve to make the procedure nearly painless. In most cases, the procedure is much more comfortable than patients expect and there is little or no discomfort after the treatment to keep you from your activities.
IS THERE DOWNTIME WITH NON-SURGICAL BROW LIFT
There is no downtime after a nonsurgical lift, which means you should be able to return to work or other activities immediately with little evidence you just had a procedure performed. Some patients might experience bruising or swelling around the injection sites, but these side effects are usually mild and short-lived.
Your results should become apparent in the weeks following your procedure and will last for many months. The results from dermal fillers tend to have greater longevity than that of Botox, so you may need to schedule your Botox injections more frequently to maintain your full results.