LIQUID FACELIFT
A LIQUID FACELIFT:  3 Kinds of Injections to Keep You Looking Like the Very Best YOU!
A Little Bit About the Liquid FaceLift in Austin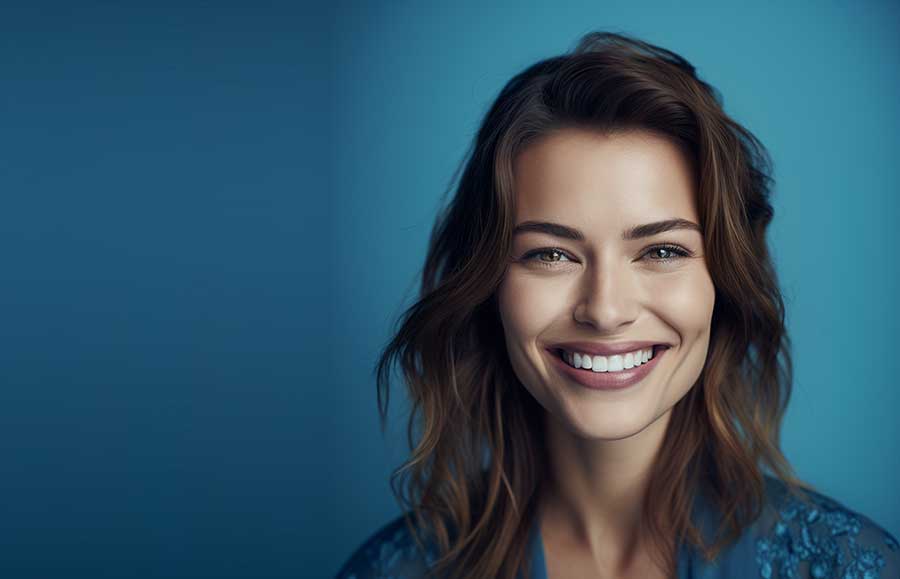 In general, women start thinking about facelifts in their late forties to early fifties, around this age our facial features undergo significant changes. There is volume loss, and as the fat that's left in the cheeks starts dropping down, this creates deeper nasolabial folds (the 'smile lines' that run from the nose to the mouth). Ultimately, this dropping effect continues down to the jowls, which squares off the appearance of the face. Say "hello" to the Liquid Facelift.
The liquid facelift is a non-surgical way to correct volume loss. It works best for people in their 30s – 50s with mild skin aging. When skin aging is too pronounced (lots of skin sagging, jowls, and very deep smile lines / nasolabial folds) fillers cannot conceal the damage. At this point, we refer you to Dr. Trussler.
This treatment uses Botox (or Dysport) and several types of fillers (Juvederm Vollure, Juvederm Volbella, Juvederm Voluma, Restlane, Restylane Lyft, etc.). It's a much less invasive option because the results are achieved using needles – not surgery.
Many people like the idea of a liquid facelift because the results are temporary. If they don't like the results, they aren't committed. But this can also be a downside. Because the results are temporary, you have to keep getting the injections to keep the look. And that adds up.
There's a lot to take in if you're considering a facelift. Following are some pros and cons of the liquid facelift.
Advantages of the Liquid Facelift in Austin
It's less expensive than a surgical facelift. RealSelf.com lists the average price as $2350.00.
People LOVE the results. The liquid facelift gets a 100% "Worth It" rating on RealSelf.com!
It's less invasive than surgery.
Anesthesia is not required because, again, it's not surgery.
There's very little recovery time.
Looks natural (when done by an expert injector)
Can treat all areas of the face (when an expert injector is doing the injecting)
Is considered very safe with few side effects (when done by an expert injector)
The results are temporary, so if you don't like the effects, you aren't committed.
Disadvantages:
If you like the look, it's expensive to maintain. You could spend as much as $2350 every 1 or 2 years for fillers and Botox. This cost is dependent on the types of fillers used and how quickly your body metabolizes them. This means that, over time, your liquid facelift could cost more than a surgical facelift.
Botox injections need to be repeated every 3-4 months. The cost ranges anywhere from $200 – $600 depending on where you live, how much correction you want (mini doses for a little correction vs. full doses which can restrict facial movement) the qualifications of your injector, how many areas you have treated, and how quickly your Botox wears off. Over time, this means that your liquid facelift could cost more than a surgical facelift.
If you get one of the rare (a rate of about 1 in 10,000) filler side effects, they can be severe:  stroke, visual impairment, blindness, and death of the surrounding skin and underlying tissue. Again, these complications are very unlikely, but they do happen. If you use a hyaluronic acid filler and are treated quickly, in most cases, these side effects can be reversed.
Depending on how your face ages, a liquid facelift might not work for you.
A liquid facelift won't hide damage like very deep smile lines, jowls, and loose, sagging skin.
If a patient's skin is significantly sagging or aged, the amount of filler needed to camouflage the deficiencies would be way too much and the cost would skyrocket. Filler is expensive, spending that much money on a temporary fix just wouldn't make sense, especially when a (surgical) facelift can solve the problem better and permanently.
Were there any side effects?
Side effects of the fillers were bruising, tenderness, swelling, and lumps at the treatment site.
One adverse event was reported with Botox (drooping eyelid).
5 adverse events ocurred in 4 subjects from Latisse.
One subject discontinued treatment because of an adverse event.
All side effects were consistent with those seen in prior clinical studies.
No serious adverse events were reported.
That said, I can't emphasize enough how important it is to choose an expert injector. Someone who does A LOT of injecting. Ask to see before and after pictures of the injector's own work – not the pictures that the filler manufacturers provide (like on this page). Make sure the office uses fillers manufactured for use in the United States (they will be FDA approved). Your injector should have a good working knowledge of facial anatomy. He or she should be licensed and insured. Talk to him / her about the type of filler to be used. Are the effects reversible?