BRILLIANT DISTINCTIONS ALLē BOTOX REWARDS

Are you ready to meet the new face of Brilliant Distinctions? An even more brilliant loyalty program by Allergan Aesthetics is here.
BOTOX REWARDS PROGRAMS: Earn points on the things you love — from professional skincare and fillers to laser hair removal, and more, members earn points on Allergan Aesthetics™ brands and a variety of in-office treatments from other brands, too.
Personalized Offers: When it comes to aesthetics, there is no such thing as one-size-fits-all. That's why Allē gives you offers and rewards that are designed to meet your unique needs — and desires.
Access your profile, exclusive offers, personalized rewards, curated content, and more — all in one place. With Allē, all your aesthetic needs are just a tap away.
Do you love earning rewards on your favorite aesthetic treatments and products? Brilliant Distinctions has evolved to bring you an even more brilliant loyalty program. Ask us about Allē at your next visit.
Allē formerly Brilliant Distinctions
Save on Allergan Aesthetics™ brands
Points last 12 months
Earn points on a variety of in-office products and treatments
Customized offers
Coupon-less redemption
Curated content
The Botox Rewards A-List
Unlock Allē's exclusive, VIP membership. A-Listers receive all Allē membership perks, plus these added benefits:
Points never expire
The A-line VIP member support
Surprise gifts
Early access to offers and events
---
ASPIRE REWARDS COUPONS
Galderma, the company that makes Dysport, Restylane, Sculptra, etc has a reward program to give you amazing coupons on their products.
Join for Free: As a member, you'll receive exclusive points and discounts, as well as after-care support and reminders that enhance the value of your membership.
Benefit Immediately: Save up to $60 on your first qualifying treatment as an ASPIRE member, and earn additional points for telling us about yourself, sharing ASPIRE Galderma Rewards and more.
Enjoy More Perks: Use their mobile app to track your results in the Before & After Gallery, set a Preferred Specialist, and get fast, easy access to everything ASPIRE offers.
With every qualifying treatment, you'll earn points and enjoy greater benefits through ASPIRE Galderma Rewards. Redeem your points for valuable discounts across our family of brands.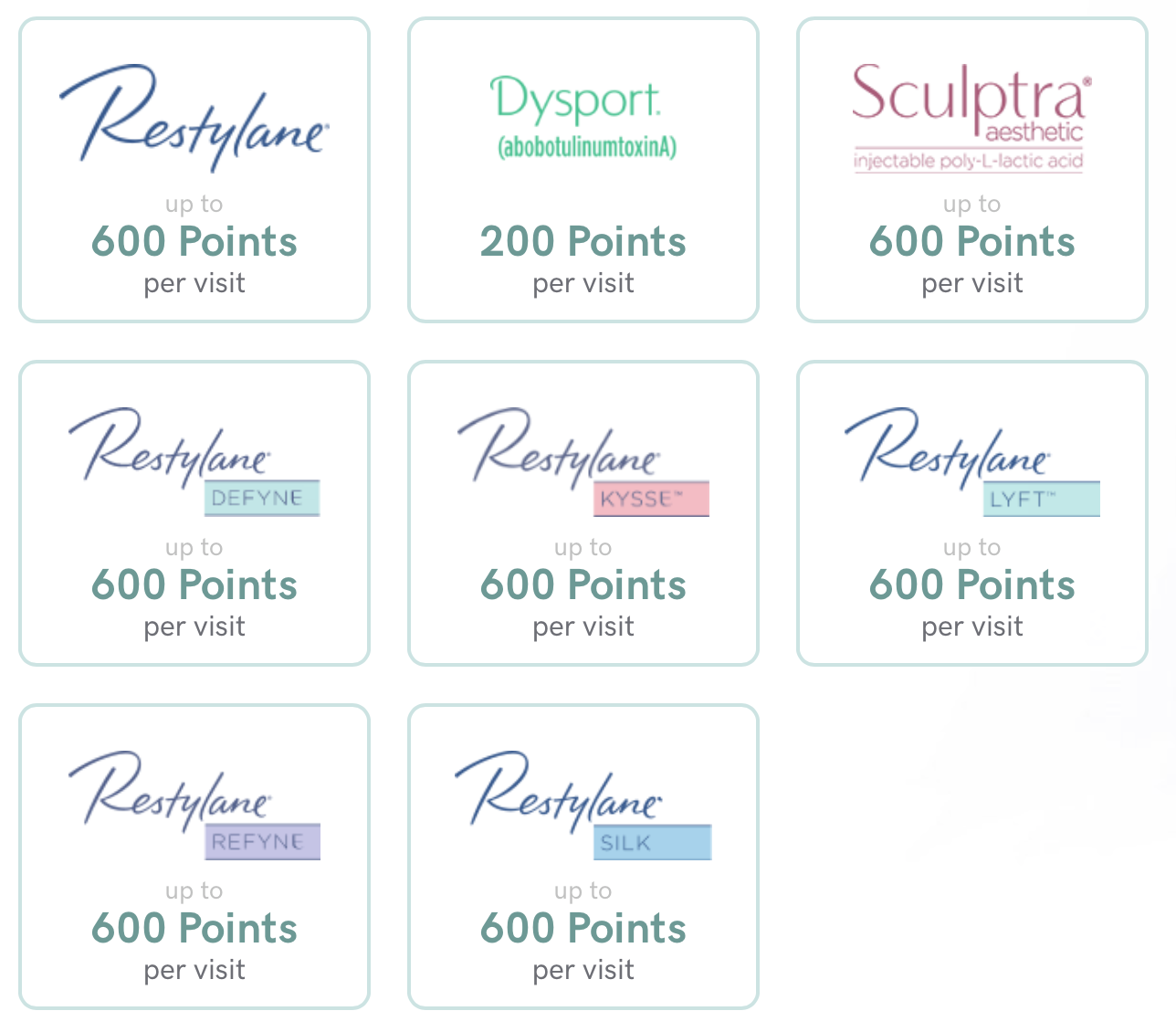 Beaux Medspa is passionately committed to reflecting your inner beauty. Using the latest and most advanced procedures for cosmetic and reconstructive surgery, our team offers full body plastic surgery, emphasizing overall health and wellness to the residents in Austin, Westlake Hills, Dripping Springs, Central Texas and the surrounding communities in Texas.