EYELASH TINTING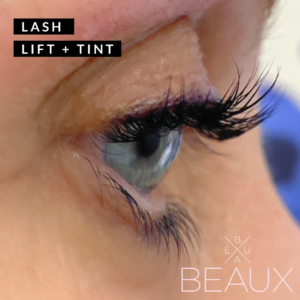 Eyelash Tinting Is The Ultimate No-Makeup Flex — But There's A Catch. … For now, the closest thing to natural, yet perma-defined hairs comes by way of lash tinting, a quick treatment that gives the illusion of 24/7 mascara for weeks on end, without the clumping or streaking
Achieve black as midnight lashes by having one of our medical aestheticians apply a safe lash tint to your lashes giving your lashes a dark and more noticeable appearance without makeup.
BROW TINTING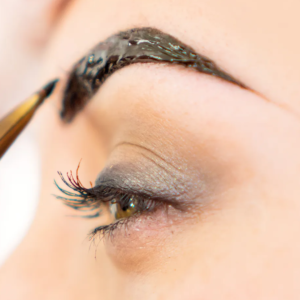 Brow Tinting is a technique used to semi-permanently color brow hairs. It also leaves a hint of color to the skin underneath. This helps provide an element of filling in thinner spaces within the brow.
Tinting defines, shapes and enhances your natural brows. The all-natural brow tint on the hair strands will grow out over the course of two to four weeks.
LASH LIFT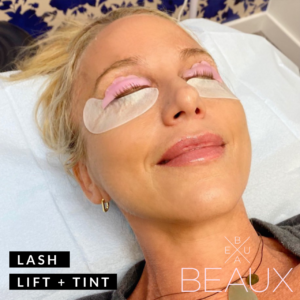 A Lash Lift curls your lash from base to tip so that you can see the full length. All lashes have a natural shape to them, so this process alters that shape via a tiny curling rod and a lifting solution. (It's not as scary as it sounds, as your eyes are closed as it's applied but yes, there are some chemicals involved.) The treatment should always be performed by a licensed professional.
LASH LIFT PROCESS
Every treatment begins with a thorough consultation to determine what kind of lash style you are looking to achieve. Based on your answers, our Esthetician will then pick a suitable curling rod size to shape the lashes.
Then, we will cleanse the eye area and place a silicone rod onto the eyelids. The natural lashes are then curled over and attached to the rod with an adhesive to set the lashes. Then, a lifting lotion is applied to allow the lashes to mold around the curling rod, followed by a setting lotion that sets the lash shape.
Expect the whole thing to take about 45-60 minutes.
HOW LONG DOES AN AUSTIN LASH LIFT LAST
The results typically last four to six weeks, depending on how quickly your eyelashes grow. You should avoid mascara for 48 hours after the treatment, and leave lashes untouched for a full day. No makeup, or water should come in contact with your lashes for 24 hours to ensure the lift correctly sets into shape. Then, you can fully enjoy the treatment's results.
BROW LAMINATION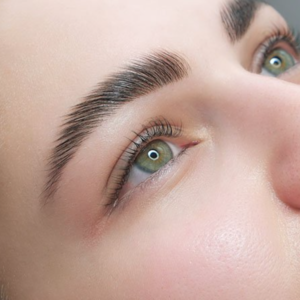 Brow lamination is a brow enhancement process that uses a chemical solution to shape and set the hairs, similar to a perm or chemical relaxant.
The two-step process includes the application of keratin-based cream to 'lift' your brows, then a setting lotion to lock in the shape. The goal is to create thicker, fuller-looking brows, with the hair growing in the same direction.
It can help fill out patchiness and thinning as well as control unruly shapes. It's an excellent, non-invasive, pain-free alternative to other brow styling options like micro-blading, micro-shading, and eyebrow tattoos. It's also more permanent than penciling or using makeup every day.